Kosgoda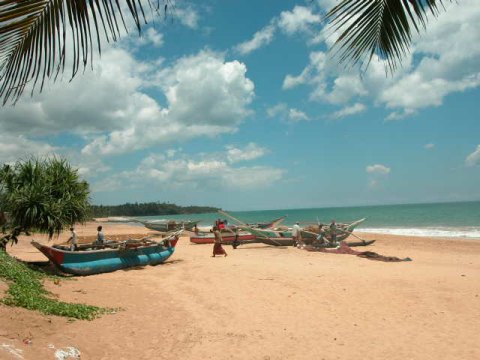 Kosgoda, a small rural village along the westcoast halfway between Colombo and Galle, is know only for the Sea Turtle hatcheries. But there is more to it then just the 30 minute stop to pay a quick visit to one of those projects.

Kosgoda is perfect place to stay for a few days if you want to get away from the busy, touristic places. The picture perfect beaches are completely empty for most of the day. Only a few hotels and guesthouses are around and they often have spare rooms, even in the touristic season.

Because of its location (a 3hr drive from Colombo, 1 and a half hour from Galle, and less than 30 minutes from the more popular places like Bentota and Ambalangoda), Kosgoda is also an excellent starting point to explore the westcoast by daytrips. It is even possible to make longer excursions to the Cultural Triangle or Hill Country and come back to the quiet beaches of the Kosgoda area after a few days.