The Ambalangoda Mask Museum.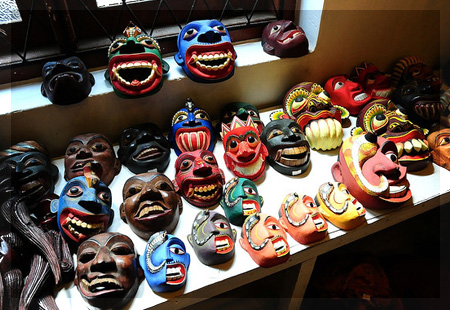 This museum is designed to introduce into the richness of the mask tradition of Ambalangoda and to strengthen this cultural heritage. The museum, the workshop and the small library (containing all available anthropological literature on masks performances) may serve as a centre for traditional arts and crafts and for research as well.
The Karava people (fisher community) living in the western and south-western coastal areas of Sri Lanka have developed a great variety of social customs. The south-west coast area, es-specially Ambalangoda is particularly well known for its masks plays and rituals that are performed on different accasions. Among these performances there are two famous ones, the Kolam Maduwa and the rituals to expel evil demons which cause diseases.
For many decades, the famous masks have been highly appreciated by private and museum collectors and other experts. But for economic reasons mainly especially the Kolam Dances fell into disuse during the last 3o to 5o years and were performed only very seldom, on the other side, mask carving has now developed into a cottage industry.
Of all the well known carvers of the area, only the Wijesooriya family is now preserving the elaborated traditional art of carving masks. In order to save the local cultural heritage, the Wijesooriya family has under­taken the tasks to carve a complete set of all masks, 12o in number. For lack of space, how­ever, not all these masks can be exhibited here.
To illustrate this revival in traditional car­ving and mask performances two sets of masks are exhibited here. They belong to the Kolam Maduwa and to the Sanni Yakuma ritual as per­formed in Batapola and Ambalangoda in 1985 and 1986.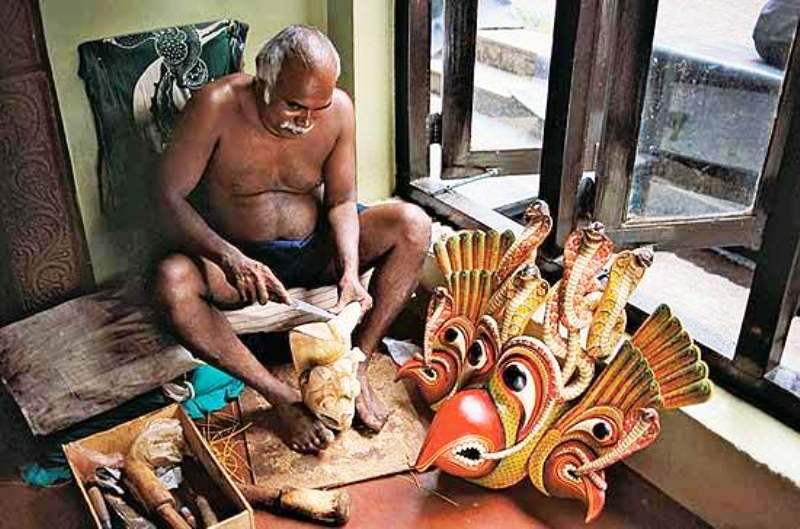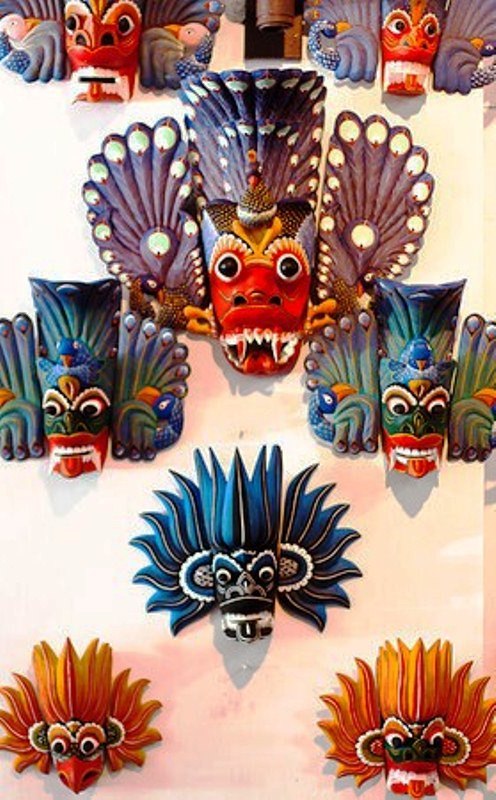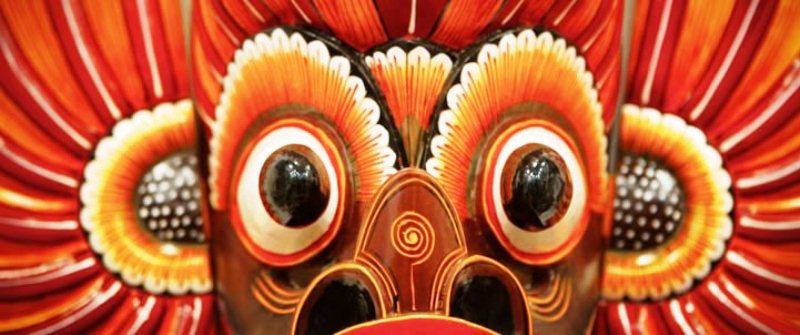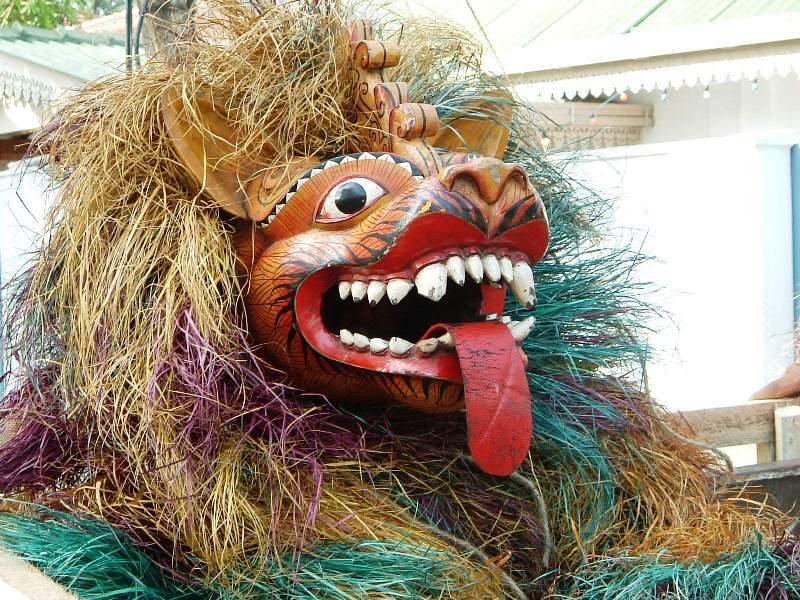 Recommended review time for sightseeing: 1 h