Hambantota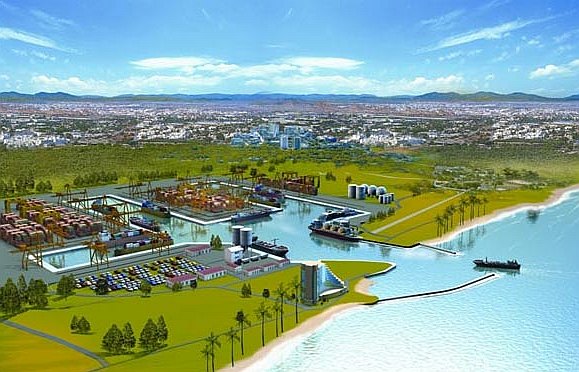 Hambantota (also known as Hámbangtotte in the 19th Century) is a coastal city in the south of Sri Lanka. It is the capital of the Hambantota District. An underdeveloped area that was hit hard by the 2004 Indian Ocean tsunami, it is currently undergoing a number of major development projects, including the construction of a new sea port, international airport and an international cricket stadium hosting games for the 2011 Cricket World Cup. The city also host the first South Asian Beach Games in 2011.

Hambantota District is part of the traditional south known as Ruhuna. In ancient times this region, especially Hambantota and the neighboring areas was the centre of a flourishing civilization. Historical evidence reveals that the region in that era was blessed with fertile fields and a stupendous irrigation network. Hambantota was known by many names 'Mahagama' 'Ruhuna' and 'Dolos dahas rata'

About 200BC, the first Kingdom of Sri Lanka was flourishing in the north central region of Anuradhapura.

After a personal dispute with his brother, King Devanampiyathissa of Anuradhapura, King Mahanaga established the kingdom of Ruhuna in the south of the island. This region played a vital role in building the nation as well as nurturing the Sri Lankan Buddhist culture. Close to Hambantota, the large temple of Tissamaharama was built to house a sacred tooth relic.
At the moment, Hambantota is a very fast growing area, which makes it very attractive for real estate investing. Check Hambantota real estate offers.